The Scourged Chaos Space Marine Chosen
Just a unit of chaos marine chosen I have put together for a small 'The Scourged' army I am doing. The whole army is made from bits really, I was gonna make all these guys running but ran out of legs! the heads are from Maxmini to make them look a bit unique from the rest of the force. Gonna also paint the heads gold to further separate them from the normal guys. The also all have the same torso, its the one from the Chaos space marine vehicle sprue.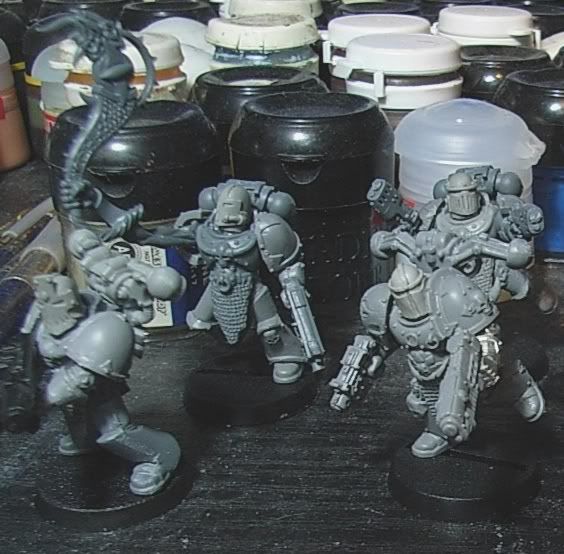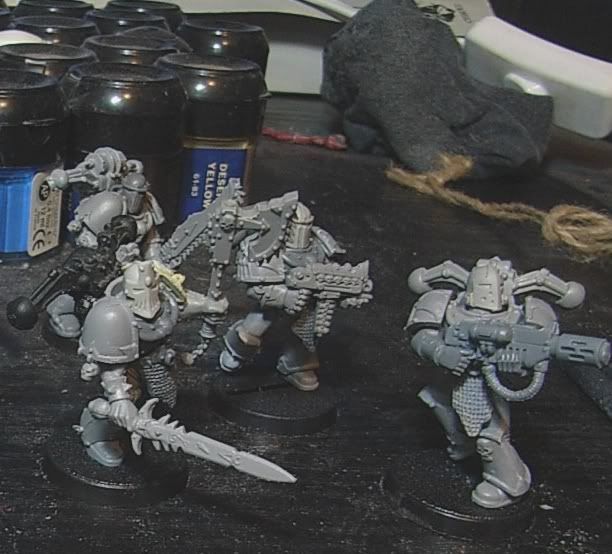 Gave one of them 2 plasma pistols to count as a plasmagun because i thought it looked cool. Guy with the funny arm is the icon bearer, kept the daemony arm as thought it looked weird and therefore good.